Auction Location

Meadowlark Log Homes
50 Meadowlark Ln.
Libby, MT 59923
Get Directions Here
Do you have something to sell at the 2018 Auction?Click here for info!
Interested in having your own booth at the 2018 Auction?Click here for info!
---



Thank you to all who attended, participated and bid in the the 2016 auction! If you missed out on the food, fun and excitement, we invite you to watch the video below. We hope to see you next year!

Watch the highlights of the 2016 Amish Auction.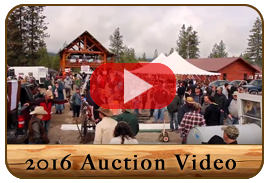 These Meadowlark Log Homes pre-assembled log structures sold to the highest bidders on the Saturday May 21, 2016 Auction:
---

Our 2015 Amish Auction was the most successful ever with hundreds of people bidding on Amish handcrafted furniture, quilts, furniture, crafts, log homes and more. Everyone who attended had a great time and enjoyed good food, fun and some were lucky enough to score a great deal on log home packages!
Most bidders save 15% to 25% off retail prices on log home packages.
These log buildings sold at auction to the highest bidder at the 2015 auction:
---
Highlights from our previous auctions: