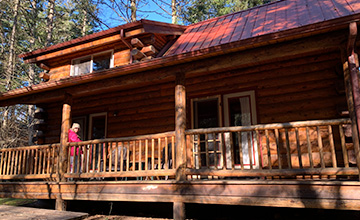 900 sq. ft.
A beautiful and surprisingly roomy two bedroom homestead with a loft.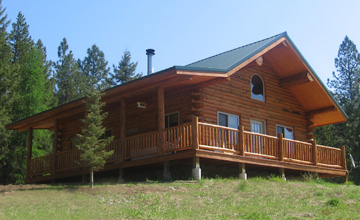 1,049 sq. ft.
One of our more popular choices for a small log home with spacious kitchen and dining areas.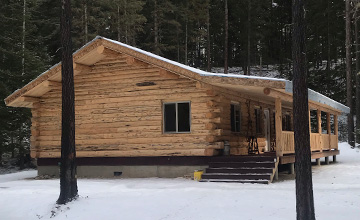 1,176 sq. ft.
Practical and Roomy, the Meadowlark Rancher is our most popular single level log home.
1,176 sq. ft.
A ranch house with class, the majestic log sunburst on the front porch completes the look of this 2 bedroom, 2 bath log home.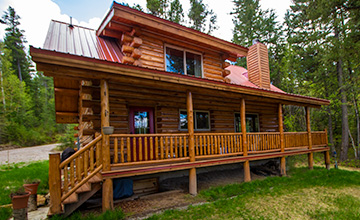 1,256 sq. ft.
Extremely practical interior design with some great twists, you need to see the floor plan to believe.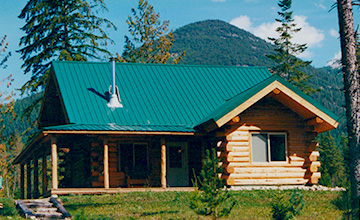 1,275 sq. ft.
A classic Saltbox design with open cathedral ceiling and a unique dining room alcove.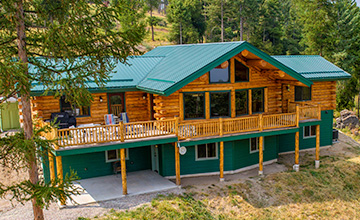 1,588 sq. ft.
Large porch space on both front and back combined with a huge open cathedral ceiling floor plan.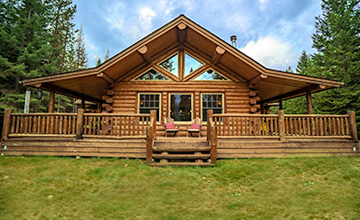 1,584 sq. ft.
With a large great room and spacious ceilings, the Trout Creek is built to be the ultimate retirement home.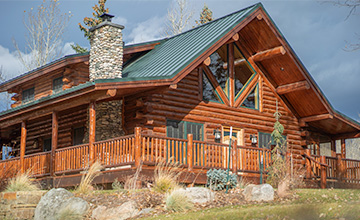 1,361 sq. ft.
Our most popular chalet with an enticing 3 bedroom 2 bath floor plan.