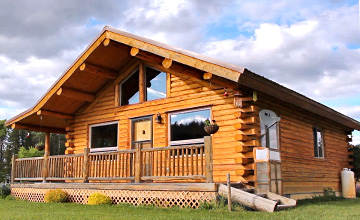 768 sq. ft.
Cute and inviting, this one-bedroom log home is perfect for a tiny log home or guest home.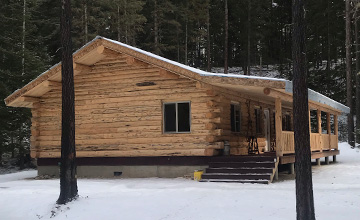 1,176 sq. ft.
Practical and Roomy, the Meadowlark Rancher is our most popular single level log home.
1,176 sq. ft.
A ranch house with class, the majestic log sunburst on the front porch completes the look of this 2 bedroom, 2 bath log home.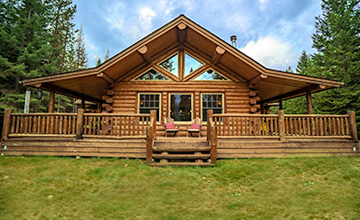 1,584 sq. ft.
With a large great room and spacious ceilings, the Trout Creek is built to be the ultimate retirement home.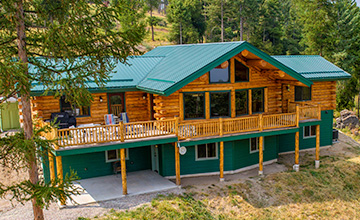 1,588 sq. ft.
Large porch space on both front and back combined with a huge open cathedral ceiling floor plan.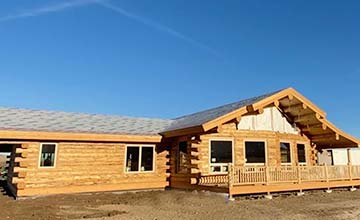 2,820 sq. ft.
The fantastically spacious Bighorn Rancher is a beautifully designed single-level ranch log home.